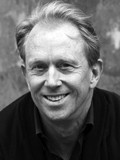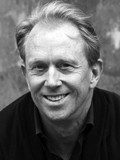 Guest speaker LAUD Warsaw, LDA Design
Professor Robert Tregay is a master planner, environmental planner and landscape architect with nearly 40 years of professional experience, Robert specialises in strategic land promotion, development strategy, residential design, green infrastructure planning and protected landscapes. He has extensive public inquiry experience and has spoken nationally and internationally on themes ranging from the science and impacts of climate change to design for low carbon futures.
The project Swansea Bay Tidal Lagoon will be presented at LAUD Warsaw
The project Swansea Bay Tidal Lagoon that has received in 2014 the President's Award from the Landscape Institute Awards, for Strategic Landscape Planning, will be presented by Professor Robert Tregay in the program of LAUD Warsaw, on May, 27th, at Radisson Blue Centrum Hotel. The Swansea Bay Tidal Lagoon project is the world's first man-made energy-generating lagoon. LDA Design's masterplanning of the lagoon includes sea and landside areas. On the seaward side, the work includes the establishment of new lagoon walls which will capture an area of water that form the focus for a dynamic public realm, including new beaches and water-based leisure, with water sports and mariculture. Landside areas link to Swansea port and Swansea University's new waterside campus, providing a visitor centre and sports facilities, and new public realm, connecting to the city centre.
Established for over 35 years with a professional team of over 130 people, LDA Design works in the UK and internationally and equally, for the private and public sector. Their work includes best practice guidance, city visions and strategic masterplans, regeneration strategies and frameworks, development masterplans, sustainability and energy studies, public realm strategies and projects, parks and green infrastructure, design guidance and coding. The practice is undertaking research projects and working on initiatives that are able to influence professional thinking and their involvement in organisations is ranging from the Academy of Urbanism and CABE/Design Council to organisations such as the UK China Ecocities Group. They work at every scale from new low-carbon cities in China to heritage restoration projects in Moscow and new sustainable communities in Cambridgeshire and Swindon.
The regeneration work of LDA Design includes some of the most recognisable and well known projects in the UK such as the redevelopment of Battersea Power Station, the design and transformation of the Queen Elizabeth Olympic Park, and the masterplanning of major new mixed use communities in London such as Meridian Water. The key expertise of the practice is in masterplanning, urban design, landscape architecture; eco-cities low to Zero Carbon development solutions; large scale business districts, business parks, campus plans; energy infrastructure tourism and leisure projects; port and harbour masterplanning, public spaces, green spaces and waterfronts.
PHOTO GALLERY | Click to see all the pictures