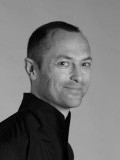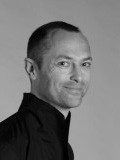 Guest Speaker in LAUD Warsaw, Martha Schwartz Partners
Dr Markus Jatsch, Design Director at Martha Schwartz Partners, is an architect and urban planner with a background in art and philosophy. He received a Diploma in Architecture and Urban Design from the University of Stuttgart and a Master of Science in Advanced Architectural Design from Columbia University in New York. In 2003, he completed his Doctoral Studies in Architecture and Philosophy at the Technical University of Munich with magna cum laude.
Markus Jatsch worked as senior project architect for David Chipperfield Architects in London before he joined Martha Schwartz Partners as director in 2011. He is also the principal of Markus Jatsch Partners.
He is also visiting professor for Landscape Art at the University of Applied Arts in Vienna.
Markus Jatsch is registered as architect and urban planner in Germany and the United Kingdom and is a Chartered Member of the Royal Institute of British Architects RIBA. He is a Fellow of the Royal Society for the Encouragement of Arts, Manufacturers and Commerce FRSA and has received several awards, including the Cultural Award by the City of Munich.
Martha Schwartz Partners is in Top 10 of the most influential landscape architects of the last 5 centuries, alongside renowned landscape architects such as Antoni Gaudí, André Le Nôtre or Lancelot Brown.
Martha Schwartz Partners is a leading international practice whose work focuses on activating and regenerating urban sites and city centres. Situated at the intersection of landscape, art, and urbanism, Martha Schwartz Partners has 20 years of experience designing and implementing installations, gardens, civic plazas, parks, institutional landscapes, corporate headquarters, master plans, and urban regeneration projects. MSP is also working with cities at a strategic level as they take a view to sustainability at a city or regional scale. MSP's work demonstrates a deep commitment to the urban landscape and public realm as the platform for sustainable cities that are healthy across all aspects, sectors, and domains of urban life.
With offices in the United Kingdom, the United States and China, Martha Schwartz Partners is engaged in projects and consultation around the globe and has to date worked on projects in over 20 countries and four continents.
The core team of design professionals consists of landscape architects, architects, urban designers, horticulturalists, field implementation specialists, and senior project managers, with backgrounds from Europe, North America, Asia, and Australia. This diversity in disciplines and backgrounds affords Martha Schwartz Partners the agility to work across all scales and cultures, and allows its team to be nimble in even the most challenging urban and social contexts. In addition to its core team of professionals, MSP collaborates intensively with external consultants, expanding the breadth of the practice and enabling effective response to any scale of design problem.
Martha Schwartz Partners' expertise and commitment to landscape as a means for activating urban sites have led to the design of highly effective and well used public and private spaces. The team's landscapes, installations, and large urban projects continue to shape the environments they are part of and the lives of the people who use them. Their design for Manchester's Exchange Square is held as an example of how an effective public realm design can galvanize the full recovery of a devastated urban area. And their work for the Mesa Arts Centre in Mesa, Arizona won the 2006 ULI Award for Excellence and provides a vibrant urban centre for a city that had previously lived without a central core.
The firm recently completed the Abu Dhabi Financial Center and Sowwah Square in Abu Dhabi, the Fengming Mountain Project in Chongqing, China and the Place de la Republique in Paris.
Martha Schwartz Partners is currently working on many projects that use landscape to activate change and to enhance their environments. These projects include a state-of-the-art hospital in Vienna, Austria where landscape plays a significant role in the treatment and well-being of the patients, the Abu Dhabi Corniche, a 4.1 kilometer stretch of the city's most valuable waterfront, the Yongsan International Business District in Seoul, South Korea and the Pluit City Islands in Jakarta, Indonesia. MSP is also working in consultation with cities such as Gothenburg, Sweden, Edessa, Greece and Geelong, Australia to help these cities achieve an economic renaissance and a strategy for sustainable growth for this next century.
Martha Schwartz Partners has continually been recognized for its contribution to the urban landscapes of the world and to the field of landscape architecture. The firm has received award recognition from the ASLA Landmark Award 2012 for the Village of Yorkville Park, the British Association of Landscape Industries Award in the Regeneration Category in 2008; the Chicago Athenaeum Award for Best New Global Design 2007 for Leamouth Peninsula; the ASLA Honour Award 2007 for Mesa Arts Centre; the Urban Land Institute Award for Excellence in 2006; and the Cooper-Hewitt National Design Award in 2006.
"I am very excited to see that the profession of landscape architecture in Eastern Europe is gaining recognition in form of the upcoming LAUD conference. I am very pleased to speak at this event about Martha Schwartz Partners and our wide-ranging approach to landscape architecture and urbanism.
Design must be appreciated as a crucial factor in sustainability. Through design, we can create a 'sense of place' and engender a sense of belonging and individuality. Through design can we enable people to make an emotional connection to a place by imbuing it with character, memory, identity, orientation and individuality.
I will present recent work of our international practice, including the Fengming Mountain Park in China, the Sowwah Square in Abu Dhabi and the Place de la Republique in Paris." – Markus Jatsch
PHOTO GALLERY
Text and photos curtsey of www.marthaschwartz.com