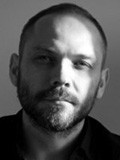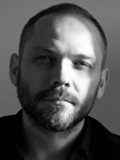 Guest speaker LAUD Warsaw, Malinowski Design
Dariusz Malinowskiis a landscape architect, member of the Association of Polish Architects (SARP), active on the market since 1998. A conscious space engineer, with practical knowledge of economics and business, he likes to make a powerful impact with his architectural projects, through a constant pursuit of originality in shaping all space around us.
Malinowski Design combines the knowledge and experience of people who create original designs and advanced solutions that will shape the landscape around us. Based on their experience gained both on the Polish and foreign markets, the team has learned how to create comfortable space, harmonised with the natural environment and in line with the spacial planning rules. Following the latest global trends and cooperating with major players in the industry, they are one of the few firms offering such a wide range of services and comprehensive knowledge. They help change our surroundings, so that dull and colourless space will become one with a unique look and feel.
They have completed an impressive number of projects for the Polish public offices and for foreign investors, including France, Germany, the Netherlands, South Korea, Iran, the United States, the United Arab Emirates, Russia and Israel. Among their most valued clients are investors, architects and public bodies like: the British Embassy in Warsaw, the French Embassy in Warsaw, AIG Lincoln, Apsys, ITI Corporation, Metro Group, IKEA, Hilton, Skanska, ING, LG Electronics, Allianz, the Capital City of Warsaw, the City of Gdynia.