Biography
POSITION
Tall Buildings Practice Area Leader, Principal, GENSLER, UK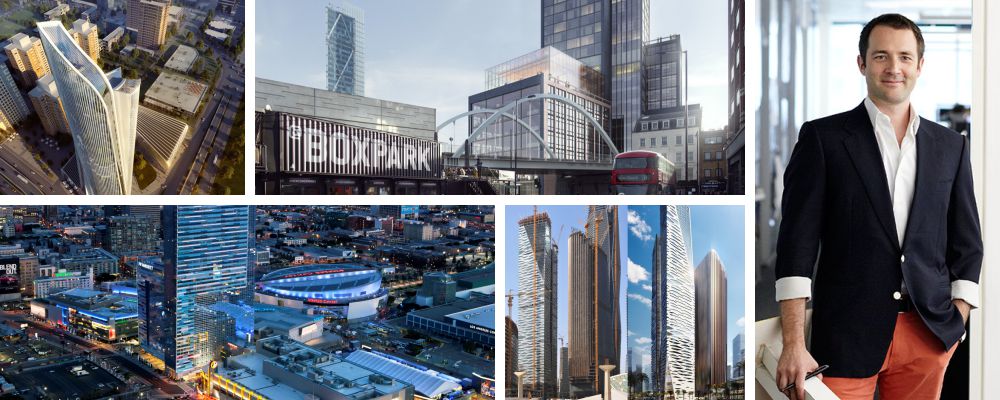 PRESENTATION
Inside-out design. Architecture driven by the end user
BIOGRAPHY
As a firmwide Tall Buildings Practice Area Leader and Regional Design Leader for EMEA region, Lukasz Platkowski has a wide range of experience designing large scale commercial, residential and public spaces.
He is a visiting tutor at the Nottingham University School of Built Environment, contributes to BCO CTBUH Strategic Guidelines and sits at numerous jury panels, including "World Architectural News" Commercial Office Awards and LEAF Awards, two prestigious competitions on architecture.
Lukasz Platkowski will chair the conference plenary sessions and will reveal some of his latest projects in a presentation entitled "Inside-out design. Architecture driven by the end user."
Since joining Gensler in 1999, the architect has been involved in a variety of international & multicultural projects actively engaging in all stages of development from concept design to delivery. Within the firm, Lukasz is known for his passion, talent and innovation in the design. He is leading a number of projects in the UK, Europe and Middle East that are changing industry standards and redefining what constitutes 'world-class' design. He oversees projects from inception through construction and as a team leader he has a thorough understanding of budgets, fees, schedules and team structures. Lukasz's energy, knowledge and natural social skills make him a great leader in the marketplace. He speaks at international conferences, promoting innovation and leadership.